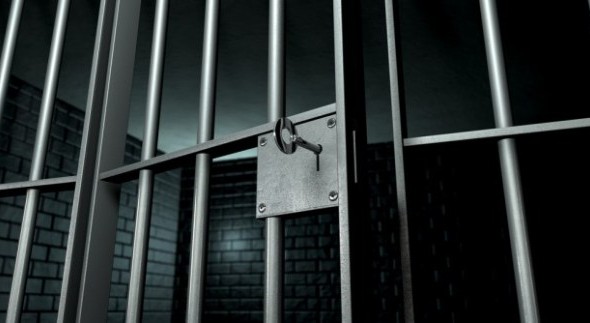 By Jason Riley and Jessie Halladay | The Courier-Journal »
Starting Wednesday, Kentucky should begin seeing fewer people jailed for misdemeanor crimes such as having a marijuana cigarette or a few pills.
Under a new law designed to ease jail crowding, police can issue citations rather than make arrests for dozens of misdemeanors, as long as they believe the suspect is no danger to himself or others and will appear in court to answer the charge.
The law also reduces some felony drug charges to misdemeanors that require citations rather than arrest, such as second-degree possession of a controlled substance.
The changes were urged by advocates who say there's typically no reason for people charged with misdemeanors to spend time in jail at taxpayers' expense.
"If someone has a marijuana cigarette, they really don't need to go to jail for that," said Louisville defense attorney Paul Gold, a former district court judge.
"The person will still get a citation and make their court appearance. This will save a huge amount of money in terms of warehousing someone." But some police agencies complain that the law isn't clear on exactly which crimes it covers and how much discretion police have in deciding whether to make an arrest.
"I think police officers should have as many legal tools as possible," said Louisville Metro Police Chief Robert White, who is among those trying to prepare officers for the changes. "This takes away some of those tools."
The law does allow officers to make arrests for some misdemeanors, such as fourth-degree assault, second- and third-degree sexual abuse, menacing, carrying a concealed deadly weapon and driving under the influence.
Still, enough confusion exists that the Justice and Public Safety Cabinet asked the state attorney general's office for clarification on whether the law still lets officers make arrests for misdemeanor crimes such as alcohol intoxication, shoplifting and animal cruelty.
The attorney general's office confirmed that police can still make arrests for those charges and for other misdemeanors in cases where a suspect disregards an officer's instruction or is a danger to themselves or others.
"It's very complex, and we received calls from different police agencies about whether we would be providing them any training or discretion on the new bill and how it should be implemented by them," said Steve Lynn, an assistant general counsel to the state Department of Criminal Justice Training.
Attorneys are quickly trying to familiarize themselves with the new law, said Gold, who will teach a few dozen lawyers about the bill in the next few weeks.
"The implementation of this bill will have effects on people in our community for years to come," he said.
Crowding is a big problem in Louisville, where Metro Corrections temporarily reopened its 60-year-old former jail even though it didn't comply with health and safety requirements.
Metro Corrections determined that more than 5,000 people — or about 13 percent of daily bookings — were jailed last year for felony drug charges that now will be citable misdemeanors.
Big impact
"We think that if law enforcement fully engages in the citation and release practice, there will be a drastic reduction in the number of people coming in," said Corrections Chief Mark Bolton.
He said Louisville police are already issuing more citations for misdemeanors. He pointed to an April 29 memo from White that reminded officers they could contact The Healing Place when homeless or intoxicated people are found on business premises, instead of taking them to jail.
Bolton cautioned, however, that by reducing some felony crimes to misdemeanors, the corrections bill may lead to some inmates serving their lighter sentences in jail instead of prison.
The bill also requires guidelines for judges to consider pretrial release and monitored conditional release for defendants awaiting trial, as well as alternatives to jail for low-level offenders.
Bobby Waits, Shelby County jailer and president of the Kentucky Jailers Association, noted that the new law also gives many inmates a $100-a-day credit toward their bond for every day served, meaning someone with a $500 bond could be released after five days.
He views that as a good thing. And he noted that jailers believe too many people in custody don't really belong there.
"There are a lot of people we can cite that you don't have to arrest," he said. "We can go about it in a different way. … We know there is going to be a lot of learning curves through the next year. But we had to start somewhere."
Preparing officers
To prepare officers, Louisville Metro Police drafted a new policy distributed Thursday, and it plans training and instruction at officer roll calls in each division and in-service trainings over the next several months.
Kentucky State Police are planning in-service training for troopers across the commonwealth. Also, the agency's legal adviser sent out a "cheat sheet" that troopers can consult.
Trooper John Hawkins, a state police spokesman, said he expects the biggest change will be that officers must be more clear in articulating their reason for arresting someone on certain misdemeanor offenses.
"It doesn't prohibit us from arresting," he said.
Sen. Tom Jensen, R-London, one of the sponsors of the law, said initial drafts limited police discretion more, but some mitigating circumstances were added in the Senate.
"We wanted to make sure that the officers were protected, too, and could do what they need to do," Jensen said. "It gives the officers some authority to use their own judgment."
He said revisions are always possible once officers see how things work in practice. But he's hopeful that the changes can be effective.
"I think it will work well as time goes by," he said.
White said that while he expects some initial grumbling about the new policies and the required documentation, he thinks officers will eventually figure it out.
"There will be some initial outcry because it's a change," White said. "I think officers will adapt fine."
Reporter Jason Riley can be reached at (502) 584-2197.
Reporter Jessie Halladay can be reached at (502) 582-4081.
"If someone has a marijuana cigarette, they really don't need to go to jail for that. The person will still get a citation and make their court appearance."
PAUL GOLD, Louisville attorney and former district court judge.
Arrestable misdemeanors
Officers may still arrest for the following misdemeanors if they occur in front of the officer.
Assault 4th degree
Menacing
Wanton endangerment 2nd degree
Terroristic threatening 3rd degree
Criminal abuse 3rd degree
Stalking 2nd degree
Violation of a stalking restraining order
Sexual abuse 2nd degree
Sexual abuse 3rd degree
Sexual misconduct
Indecent exposure 1st degree or 2nd degree
Carrying concealed weapon
Defacing a firearm or possession of a defaced firearm
Possession of a handgun by a minor
DUI motor vehicle
Violation of emergency protective orders, domestic violence protective orders and foreign protective orders.
In addition, officers may arrest for misdemeanors with one of the following conditions:
An offense in which the defendant poses a risk of danger to himself or another person.
An offense in which the defendant refuses to follow the officer's reasonable instructions.
Reproduced with permission of the copyright owner. Further reproduction or distribution is prohibited without permission.